Kevin Callen
President
As a veteran consultant in applying operations research algorithms to solving problems in business and industry, Kevin provides the "science" to interpreting and "encouraging" search engine algorithms.  He is the lead in our technology, website and software development service offerings.  He was the founder and CTO of a leading worldwide provider of route optimization software with his software driving the Strategic National Stockpile's logistical response to disasters and terrorist attacks.  Through this experience, Kevin saw the opportunity to take his extensive experience in doing organic search engine optimization and Google PPC to TESSA to offer these services to small local businesses and large enterprises. He also enjoys his family, travel, and hiking.
Matthew Callen V
Executive Vice President
A respected professional in the Internet marketing and SEO industries, Matt has developed the TESSA product line to meet the needs of our Internet marketing practice areas: organic search engine optimization, local SEO and Google Adwords.  Matt designs the campaigns, manages the logistics and quality control required to ensure high caliber results from our SEO implementation team.
Eric Sheaffer
Regional Sales Director
Eric has over 20 years of experience in sales and serves as the Regional sales Director by day. By night, Eric is a well known fine artist (check out his website, Native American Art and Pop Culture Art).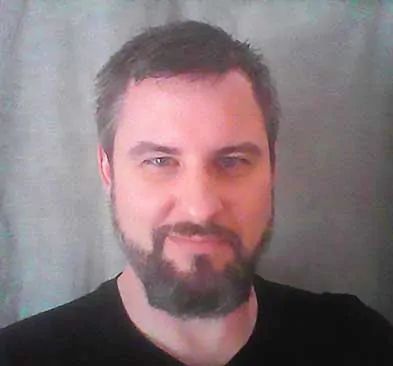 Josh Barsch
Director of Online Advertising
Josh Barsch is the Director of Online Advertising. He has been a Google Adwords certified expert for over a decade. He has authored numerous books, including "The Google Ad Grants Playbook", "Confessions Of A Scholarship Judge", and "Rebel Resume". His speaking engagements have taken him everywhere from Minneapolis to Vienna to Harvard University. He holds an M.A. in Journalism from the University of Missouri, where he was the Pulitzer New Media Fellow. He lives in Rapid City, S.D., with his daughter Mia, sons Ezra and Lorenzo, a giant chocolate Lab named Fernando, and the occasional mouse here and there that burrows inside to take refuge from the frigid winter cold.
Steve Isaacs
Director of Search Engine Marketing
Steve Isaacs is a licensed attorney (University of Missouri Law, Class of '99) and the Director of Search Engine Marketing. He has been a Google Adwords certified expert for over a decade. He has extensive experience advertising for a wide variety of industries including, but not limited to, ecommerce, nonprofits, law, dentistry, cosmetic surgery, and more. Steve serves on the board of directors for the Vincent P. Gurucharri Foundation, which provides financial assistance to cancer patients in need. Steve lives in Columbia, Mo., with his wife Stephanie, son Vincent, and their two dogs, Champ & Clementine.