About
We Drive Revenue Using Digital Marketing Based on Data & Experience
Lead generation and business growth, that's what we are "About." We succeed by using data and metrics. Data from your campaign and our previous campaigns to focus on what maximizes your return per marketing dollar.
What you need to know About Us.
We are a boutique agency of senior level marketers with an average of 18 years of experience.

We make sure that a client is a good fit for our services before engagement. We only take on clients that we are confident will succeed.

We are transparent and committed to educating the client on what is working, not working, and why.
TESSA's Mission
TESSA solves complex online technology and internet marketing challenges for our clients so they can grow and increase the value of their business.
Or, we could simply say:
Our mission is to be a game changer for our clients' success, have fun doing it, create a good life for our team members, and pitch in to our community.
Learn more about Who We Are.
Kevin Callen
Matthew Callen V
Eric Sheaffer
Kevin Callen
President
As a veteran consultant in applying operations research algorithms to solving problems in business and industry, Kevin provides the "science" to interpreting and "encouraging" search engine algorithms.  He is the lead in our technology, website and software development service offerings.  He was the founder and CTO of a leading worldwide provider of route optimization software with his software driving the Strategic National Stockpile's logistical response to disasters and terrorist attacks.  Through this experience, Kevin saw the opportunity to take his extensive experience in doing organic search engine optimization and Google PPC to TESSA to offer these services to small local businesses and large enterprises. He also enjoys his family, travel, and hiking.
Matthew Callen V
Executive Vice President
A respected professional in the Internet marketing and SEO industries, Matt has developed the TESSA product line to meet the needs of our Internet marketing practice areas: organic search engine optimization, local SEO and Google Adwords.  Matt designs the campaigns, manages the logistics and quality control required to ensure high caliber results from our SEO implementation team.
Eric Sheaffer
Regional Sales Director
Eric has over 20 years of experience in sales and serves as the Regional sales Director by day. By night, Eric is a well known fine artist (check out his website, Native American Art and Pop Culture Art).
Josh Barsch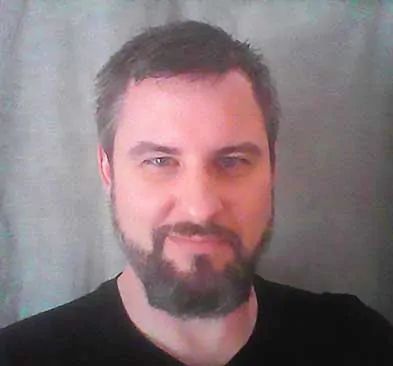 Steve Isaacs
Josh Barsch
Director of Online Advertising
Josh Barsch is the Director of Online Advertising. He has been a Google Adwords certified expert for over a decade. He has authored numerous books, including "The Google Ad Grants Playbook", "Confessions Of A Scholarship Judge", and "Rebel Resume". His speaking engagements have taken him everywhere from Minneapolis to Vienna to Harvard University. He holds an M.A. in Journalism from the University of Missouri, where he was the Pulitzer New Media Fellow. He lives in Rapid City, S.D., with his daughter Mia, sons Ezra and Lorenzo, a giant chocolate Lab named Fernando, and the occasional mouse here and there that burrows inside to take refuge from the frigid winter cold.
Steve Isaacs
Director of Search Engine Marketing
Steve Isaacs is a licensed attorney (University of Missouri Law, Class of '99) and the Director of Search Engine Marketing. He has been a Google Adwords certified expert for over a decade. He has extensive experience advertising for a wide variety of industries including, but not limited to, ecommerce, nonprofits, law, dentistry, cosmetic surgery, and more. Steve serves on the board of directors for the Vincent P. Gurucharri Foundation, which provides financial assistance to cancer patients in need. Steve lives in Columbia, Mo., with his wife Stephanie, son Vincent, and their two dogs, Champ & Clementine.
Core Values
Disciplined + Determined
TESSA management and staff are highly-disciplined when it comes to finding the perfect match for their clients' wants and needs—from off the shelf ideas to custom solutions, we simply will not stop until each problem is solved and every challenge is met for our clients.
Trustworthy + Honest
Unfortunately, in the online marketing arena there are some who are less than 100% ethical. TESSA believes in transparency and honesty in every interaction, for clients and their customers and prospects.
Hardworking + Forward thinking
No strangers to hard work, we believe in doing the due diligence to get it right the first time, every time, in order to save our clients money, time and HASSLE. We think of issues that might arise, and address them before they can occur. Client peace of mind is our top of mind.
Quick + Diligent
Great marketers must learn their clients' businesses and industries quickly. TESSA's processes help us to quickly grasp your wants and needs, so that we can determine the best path forward for you, in terms of requirements and results.
Smart + Creative
TESSA staff think smart by working across disciplines to deliver the best strategies and execution, so our clients get a multi-faceted solution that works for them.
Responsive + Efficient
Not only do we practice responsive design, we are responsive and available to our clients. Clients will get the benefit of our principal's experience and expertise throughout the project lifecycle. We know time is money and we don't waste any, ours or yours.
Results Driven + Success Oriented
TESSA wants to see your company get results you require. In our world, success is measurable. We are driven by the numbers, so you can better position your marketing. and your business.